New Home Owner Special
Book your Free Appointment now!
PestShield Initial visit FREE
PestShield protects your home from:

Ants, Roaches, Wasps, Spiders and more!
Ask About Year-Round Pest Protection
PestShield protects your home from most household pests. Our service targets pest entry and exit points for maximum effectiveness, backed up by our Pest Guarantee!
√
Pest Guarantee
√ Free Call Backs!
√ Most Pests covered
√ Convenient
√ Affordable
YOUR HOME IS UNIQUE
How we protect your home;
We use our integrated pest management techniques to identify problems or future areas of concern.
We then implement our solution designed for your home.
Each visit we monitor and implement the next stage of the plan as required.
The goal being preventative treatments each time we come to give you peace of mind!.
See Why Our PestShield Program is So Effective
1. Sweep Spider Webs
We sweep all spider webs around the perimeter of your home as well s knock down any wasp nests we see.
2. Liquid Perimeter Treatment
We treat all entry points for pests into your home with a repellent to stop the pests from wanting to enter.
3. Granular Perimeter Treatment
We apply a granular bait around the perimeter of your home as well as close by bushes we feel pests may be hiding in.
4. Indoor Treatment
As needed we will apply bait aimed at specific pests usually found in bathrooms, kitchens or Laundry rooms.
Is it safe:
Our certified technicians are trained in the methods of Quality Pro which ensure we use Integrated Pest Management techniques. The old techniques of treating your home inside have changed. Upon request we will treat with bait inside your home for ants or roaches if ever needed. We take great care in our diligence of applying a liquid barrier to repel the pests from wanting to come into your home. We also use a granular bait to prevent them on the exterior.
Working Together:
Along with servicing your home, your technician will alert you of any conditions that are conducive to pest pressure. By working hand in hand we will achieve a better experience for a pest-free home as well as potentially help you save on other home required expenses.
Convenience:
By only requiring to treat the exterior we do not need access to your home unless you request it. This allows us to come as your plan is designed and keep up the preventative treatments in a timely manner to achieve your pest-free home and allowing you that free time to do your own thing.
No Charge For Call-backs:
If for any reason you ever need us in-between services, let us know and we will come and take care of any pest issues at no extra charge.
Join our family today!
Call
(757) 720-2307

 or get Free Pricing Today to protect your family and home.
Backed By Our 100% Pest Guarantee
Memberships and Associations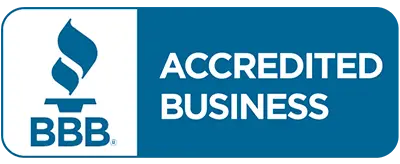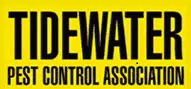 NMLS # 71158 | Branch NMLS # 71158
Direct: (757) 498-7400 | Fax: (757) 498-7435
200 Golden Oak Court, Ste. 100 Virginia Beach, VA 23452
www.nmlsconsumeraccess.org 
Tidewater Mortgage Services, Inc. is a licensed mortgage lender, not a depository institution, and does not accept deposits.
Tidewater is licensed in DC, DE, FL, GA, MD, NC, NJ, PA, SC, TN, VA and WV
Privacy Policy | Licensing Info
© 2018 Tidewater Mortgage Services Inc. All Rights Reserved. | Licensed by the Virginia State Corporation Commission, MC-1206