Mosquito Control For Homeowners
Convenient | Effective | Affordable
Expert Mosquito Control for Your Home
Mosquitoes can quickly turn a pleasant evening outside into a frustrating battle with itchy bites and potential health risks. At Bust-A-Bug, we understand the importance of effective mosquito control to ensure the comfort and well-being of you and your family.
Whether you're dealing with a few annoying pests or a full-blown infestation around your home, our team has the experience and knowledge to help you enjoy your summer evenings in peace.
Take Back Your Backyard
You might think a mosquito's only purpose is to annoy unsuspecting homeowners, but they do actually serve an important role as pollinators. Unfortunately, pollen isn't the only thing they help spread.
Mosquitoes are notorious for carrying diseases and transmitting them to humans, such as:
Yellow Fever – Can cause fever, headache, muscle pain, nausea, and jaundice even in mild cases.
Rift Valley Fever – Carried by various mosquito species, Rift Valley Fever can cause flu-like symptoms, including fever, headache, muscle pain, and weakness.
Eastern Equine Encephalitis (EEE) – A viral infection that affects horses and humans. It can cause brain inflammation, leading to symptoms like high fever, headache, and neurological complications.
These are only a few of the problems mosquitoes can cause. If you're dealing with frequent bites or see mosquitoes at odd times (like during the afternoon), it's best to call a professional right away.
We're Pet & Family-Friendly
A thick coat of fur won't protect your pets (or your uncle Jim) from harmful pesticides – but we will! Our mosquito control methods are efficient and safe for pets and people, ensuring a healthy environment for you and your loved ones.
Expertise and Experience
With years of experience in the pest control industry, our skilled technicians are trained to tackle mosquito infestations of any scale. We stay up-to-date with the latest techniques and advancements in mosquito control so you receive the most effective and efficient solutions available.
Personalized Service
We understand that every home is unique, and mosquito control requires a tailored approach. Our team will conduct a thorough inspection of your property to identify potential breeding grounds and high-risk areas. We then develop a customized mosquito control plan that targets the specific needs of your property.
Proven Satisfaction
We value our clients and strive to exceed their expectations. Our dedicated team is committed to providing exceptional customer service, ensuring that your mosquito control needs are addressed promptly and efficiently. We'll guide you through every step of the process and answer any questions you may have. Check out our reviews to learn more!
While a few mosquitos here and there may not warrant a visit from an exterminator, there are a few signs that your pest problem may be bigger than it first appears.
Increased Mosquito Activity –  If you notice a sudden surge in mosquito activity around your home, like a significant increase in mosquitoes in your yard or inside your house, it may be time to call an exterminator.
Frequent Mosquito Bites – If you and your family are constantly bitten by mosquitoes, despite taking preventive measures like using repellents or wearing protective clothing, it could indicate an infestation that requires professional intervention.
Breeding Grounds – If you've identified areas around your property that serve as ideal breeding grounds for mosquitoes, such as stagnant water in ponds, birdbaths, clogged gutters, or flower pots, and you are unable to eliminate these breeding sites on your own, it's best to call an exterminator.
Get in Touch
At Bust-A-Bug, we provide a range of pest control options based on the specific needs of your home and family.
Give us a call to schedule an inspection today!
How We Take Care of Your Home
1. Give Us a Call to Schedule an Appointment
When it's time for us to arrive, we send a call-ahead message to let you know in advance that we're on our way.
2. We'll Recommend the Right Treatment Plan for You
We'll discuss your concerns and give you different treatment options for your specific problems.
3. We Schedule Routine Visits to Keep Pests Under Control
We return to your home for follow-up treatments, check your property, and make sure the pests don't return.
Seasonal Mosquito Management and Prevention
Mosquitoes are highly influenced by seasonal changes. They thrive in warm and humid conditions, with their activity levels peaking during spring and summer. Understanding their behavior helps us implement effective control measures and allows us to:
✓ Perform targeted treatments that manage the mosquito population while minimizing harm to non-target organisms
✓ Create long-term solutions that focus on identifying and addressing the underlying causes of mosquito infestations, such as eliminating breeding sites and modifying the environment to make it less attractive to mosquitoes
✓
Monitor mosquito populations, and make necessary adjustments to control methods as the season progresses
✓ Give you peace of mind so you can confidently enjoy your outdoor spaces without the constant worry of mosquito bites or the risk of mosquito-borne diseases
Professional Mosquito Control Services
At Bust-A-Bug, we're proud to help members of our community enjoy safe, fun, and pleasant outdoor activities. You deserve to enjoy your backyard no matter the season – call us today to schedule an appointment!
Why Bust-A-Bug Makes Sense For You
We use highly effective, pet-friendly methods to keep your home pest free. Our certified technicians have gone through rigorous training to achieve Quality Pro Status to ensure the safest and best results for your entire family.
Our Customer satisfaction pledge.
You can rest easy, knowing that we back up our work with our 100% guarantee. If for some reason you aren't satisfied, we'll keep working until you are.
Memberships and Associations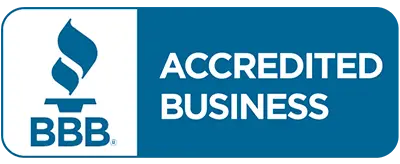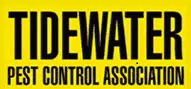 Mon-Sat: 8am-6pm
(Actual Appt. Hours May Vary)
*Hours May Vary On Holidays
Payment: Card, Check, Cash
Mon-Fri: 8:00am – 6pm EST
Sat/Sun: Closed EST
*Hours May Vary On Holidays